WALKING THROUGH CRETAN HISTORY & CULTURE
---




Walking through Cretan history and culture


This seminar will be an initiation in the Cretan history and culture, focusing on the Architecture, Tastes and Traditions of the island through time. The journey will start from the most ancient times and will carry us through the different phases and times to the present Crete.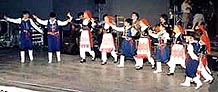 Architecture is a very important economic as well as artistic expression of a society and we will become familiar with materials, techniques, use and the development of architecture in Crete. Regarding food, we will explore the types of food used since ancient times, food production techniques and technology, and even some cooking recipes! Last, but not least, we will get familiar with Cretan traditions like music, dances, myths, social and religious customs, and lifestyle.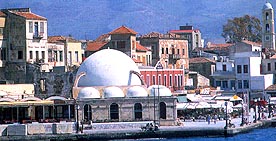 The seminar will last two weeks and is based on excursions, discussions and visits to related places and ancient sites, villages and workshops. It also includes short theoretical sessions, which will introduce you to the subjects.

Seminar Program:



Days 1-3: Overview of the architecture of the island since the most ancient times. See, touch, observe the history of building and use of space through visits to ancient sites historical monuments, traditional villages, and urban reality.
Days 4-6: Food tradition in Crete. Visits to relevant ancient sites, workshops, traditional villages and places of the current reality of food economy. Experience the most traditional tastes and find out what food really is.
Days 7-9: initiation to Cretan customs. Music, dance, clothing secular and religious traditions, society, 'left-overs' from the past.
Day 10: Review and impressions; discussion on the effects of time and prospects for the future. Excursion and farewell.
DETAILS
Period
on going - 2002
Price
600 €
Minimum number of participants
6
Seminar material
Free
Included

Welcome dinner
Farewell dinner
Local transports in the frame of the project

Not Included
Hotel, food & beverage